Friends of Larkfields Junior School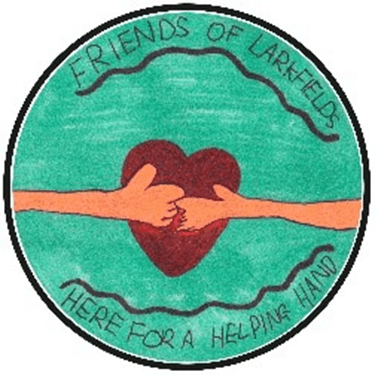 The Friends of Larkfields is a group of parents / carers that was formed to provide facilities which support the school and advance the education of the pupils. We work closely with school to organize events that not only raise funds, but provide a fun, social element for the school community.
The money raised helps the school pay for the extras that aren't covered by its own budget. Through our fundraising we have been able to provide school with a new library, playground equipment, books, musical instruments, stage lighting and a PA system and to contribute towards a 'Trim Trail', school trips for all year groups and educational assemblies and visits.
Upcoming Events:

Tickets for the Christmas Hampers are now on sale on ParentPay for £1 each. Tickets will be on sale until Sunday 12th December and the randomly generated draw will take place on Monday 13th December. Good Luck Everyone!
Don't forget we also have a Non-Uniform day on Friday 26th November!
We are asking that in return for wearing their own non-uniform clothes (not fancy dress or onesies though please!) children bring in 'chocolate' or 'bubbles' to be used for making up Christmas hampers.
Ideas for 'Bubbles' are sparkling drinks or toiletries like bubble bath; 'Chocolate' can be chocolate bar, box of chocolates, drinking chocolate, chocolate biscuits…
Please send your donation into school with your child in the morning and they will be collected from the classroom. If your donation is fragile or contains alcohol you can hand it in at the school office instead.
And finally, we will be selling some Christmas Decorations in school.
We will visit the school on Friday 26th November to sell named Chistmas decorations for 50p each. Children are welcome to bring small amounts of money to purchase decorations. Please see the previous letter sent on Weduc for further details.
Want to help out?
We are always looking for more parents to plan and help at the events, so if you would like to get involved, either as part of the committee or as a helper, please contact us. Whatever time you can spare will be greatly appreciated.
Our next Annual General Meeting (AGM) will be held on Tuesday 30th November at 8pm via Zoom.
You can also contact us by e-mail at: friendsoflarkfields@hotmail.co.uk